Products Catalog
Contact Us
Address:
NO.12,Business Outer Ring Road,Zhengdong New District,Zhengzhou, Henan,China
Tel/Fax:
+86-371-69191685
Phone/Whatsapp:
86-18638110225
E-mail:
sales@zz-modern.com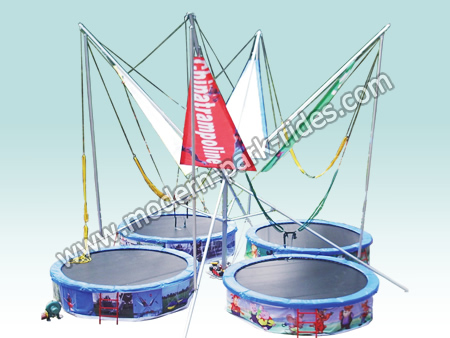 Bungee rides TRB04W
Rated load: 4 person
Area:8.5m*8.5m
Height:8.7m
Power:3kw
Voltage:220v
Type:automatic
Package:2.8CBM
Delivery time: 15 days
Bungee is one of the most exiting attractions on the market at the moment. It fascinates adults and children alike. It allows everyone (from 20 to 90 kg),even those with no experience, un-limited jumps up to the high sky, with no risk, which is not possible with an ordinary trampoline. Even peoplewith certain physical disabilities are able to use it. Let's enjoy the jumping!