Products Catalog
Contact Us
Address:
NO.12,Business Outer Ring Road,Zhengdong New District,Zhengzhou, Henan,China
Tel/Fax:
+86-371-69191685
Phone/Whatsapp:
86-18638110225
E-mail:
sales@zz-modern.com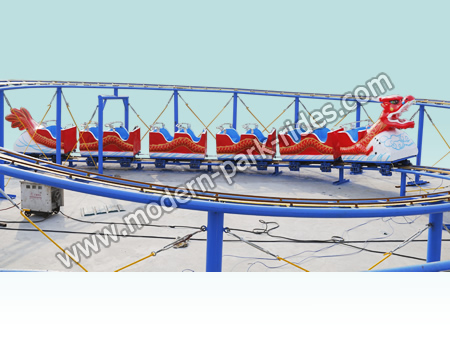 Dragon Slide Roller HX16Z, Coaster Ride for sale

Track height:2.4m
Track length:80m
Power:5kw
Speed:≤14km/h
Load:16 riders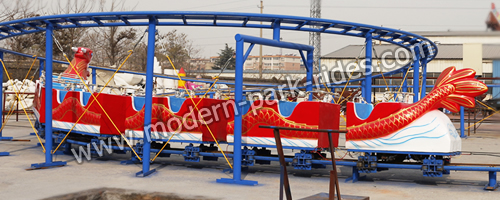 Produst Description of roller coaster ride - dragon slide:
dragon slide, amusement equipment design as the dragon, driven by two transmission department before and after the whole train, running along the two spiral rail, sometimes hovering, sometimes falling sharply, full of entertaining and irritating, Popular between old and young .
In the process of taking bring tourists novelty, happy feeling. Elegant dragon shape and decoration with ethnic characteristics, increasing the interest of visitors, a loved amusement ride,just like a mini roller coaster for kids.
Dragon Slide's visitors sit in the cockpit, by the sharp speed sliding, Dragon Slide amusement equipment covers an large area, suitable for large parks, amusement parks, scenic spots and so on. An exciting degree after a roller coaster!