Products Catalog
Contact Us
Address:
NO.12,Business Outer Ring Road,Zhengdong New District,Zhengzhou, Henan,China
Tel/Fax:
+86-371-69191685
Phone/Whatsapp:
86-18638110225
E-mail:
sales@zz-modern.com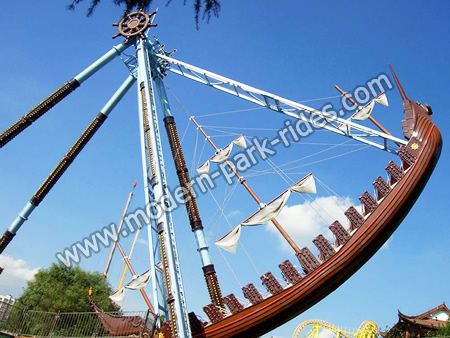 Giant Pirate Ship Ride - MPS56J
Load:56riders
Voltage:380V/220V 50Hz
Motor Power:99kW
Max. Running Speed:48.9km/h
Swing Angle:±60°
Swing Radius:18m
Running Height:17.5m 
Ride Height:20.5m
Area:24m*11m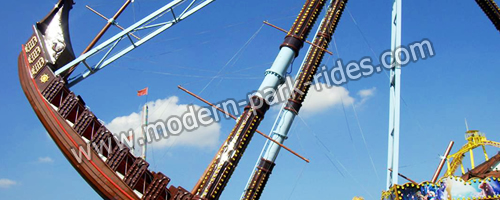 Giant pirate ship ride with breathtaking theming, it is attracted by families. Riders sit with lap bar properly secured, swinging from slow to fast, enjoy the exciting sailing trip.