Products Catalog
Contact Us
Address:
NO.12,Business Outer Ring Road,Zhengdong New District,Zhengzhou, Henan,China
Tel/Fax:
+86-371-69191685
Phone/Whatsapp:
86-18638110225
E-mail:
sales@zz-modern.com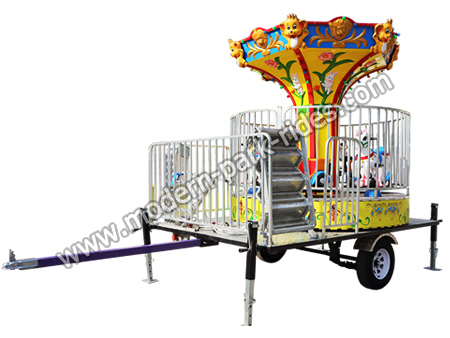 Modern Carousel With Trailer - CSM06
Rated Load:6 riders
Power:0.75 kw
Voltage:220V/60HZ ;110V/50HZ
Size:3500*2500 *2800mm
Material:FRP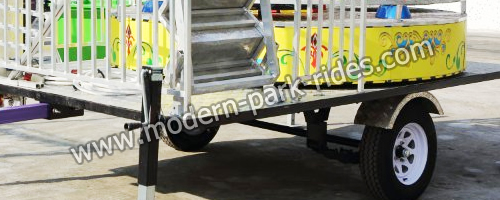 Modern mobile series rides.These mobile rides with trailer more convenience for the mobile palyground business,you can put the ride at any playground you want, much-loved by the riders.Have mobile modern carousel,moblie disco,mobile bumper cars, mobile flying chair ect. a series of mobile kids park rides. It is particularly suitable for couples and families to play the game, it is a pleasure, parenting, communication in one of the rides. Make your business no age restrictions. This ride fully demonstrate the romantic temperament and warm atmosphere, and help you to attract business to make your business more competitive. Please don't hesitate to get it!