Products Catalog
Contact Us
Address:
NO.12,Business Outer Ring Road,Zhengdong New District,Zhengzhou, Henan,China
Tel/Fax:
+86-371-69191685
Phone/Whatsapp:
86-18638110225
E-mail:
sales@zz-modern.com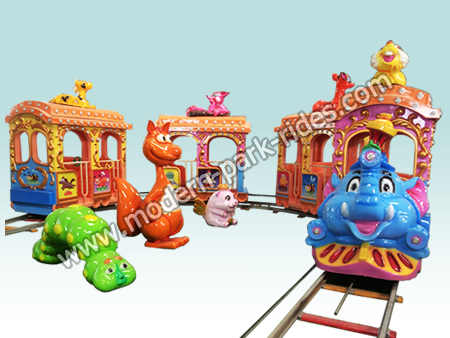 Modern Train Rides For Kids - KTTZ01
Track size:10*15m(can be customized)
Speed:6.8km/h
Rated load:2000kg
Total Power:2kw
Rate load:14riders,the locomotive can load 2riders,the coach can load 4riders
Total weight:900kg
Track gauge:500MM
Min turning Radius:3.6m
Can add the coach
Color:can be made as you like
Luxury train animals, adorable, bright colors, and loved by children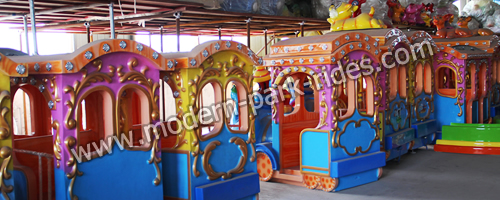 Kids train rides is an imitation of the production of regular train with locomotive in front, followed by several sections like swing plane cartoon style seat mechanical toys for children to play. Composed by the regular rail tracks, free replacement models according to demand from the electrical chassis with input current to the track for the train started.
The train rides for kids is suitable for parks, kindergartens, shopping malls and other specifications can be customized according to
the size of the venue.Handling Precautions:
1, a small train operation must be performed by someone care.
2, the operator in a small train running, not allowed to leave the console, you should pay attention to the little train operation.
Maintenance methods:
The little train is chain drive, use should be regularly oiling, using the process chain slack, if any, should be adjusted to prevent the cross-linking.