Products Catalog
Contact Us
Address:
NO.12,Business Outer Ring Road,Zhengdong New District,Zhengzhou, Henan,China
Tel/Fax:
+86-371-69191685
Phone/Whatsapp:
86-18638110225
E-mail:
sales@zz-modern.com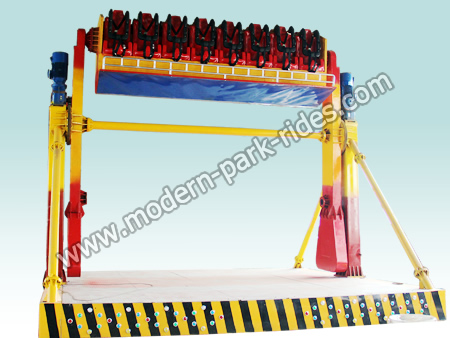 Top Spin Ride - MAY20Z
Load:20riders(can be customized)
Power:30kw
Weight:8ton
Area:14m*10m
Material:FRP
Voltage:380v
Type:roll and swing
Color:can be made as your like
High quality assured with competitive price,professional design team,design your products as you wish.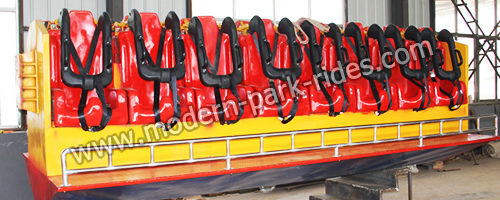 Top spin ride is a kind of circular motion around the horizontal axis, cockpit with the inertia of rotation in amusement park equipment, large-scale amusement equipment capacity of 20 people, tourists sat among them, along with the arm can rotate to make people like in space! Visitors take a box under the effect of the strong centrifugal force, the high-speed rotation, as if being pushed into the beyond time and space objects, thread, very dizzy, thrilling stimulation, wind gallop, aftertaste making a person is boundless. High altitude to excellence in innovative design, in line with modern psychology and stimulate demand of entertainment.