Products Catalog
Contact Us
Address:
NO.12,Business Outer Ring Road,Zhengdong New District,Zhengzhou, Henan,China
Tel/Fax:
+86-371-69191685
Phone/Whatsapp:
86-18638110225
E-mail:
sales@zz-modern.com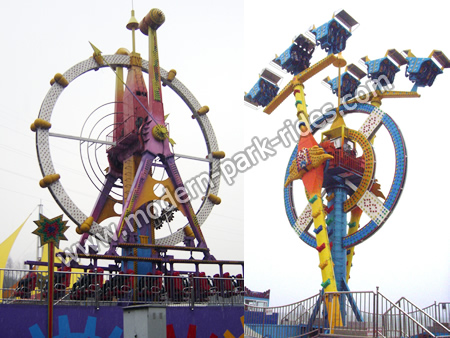 32 Seats Paniclock Thrill Rides - MTM32Y
Rated load:32 riders
Power:100kw
Turning diameter:16m
Speed:9r/min
Area:20*16m²
The paniclock thrill rides from the tower, transmission platform, double swivel arm, dual counterweight arm, cockpit, platform and other major components. The entire device's appearance retains the original style of foreign giant clock. Carrying passengers hour cockpit, shuttling back and forth between time and space, the adventure, excitement and fantasy to bring the tourists. The occupant to fully experience the charm and rides to enjoy the spirit, so that we feel the rhythm of modern life stress, relaxed and happy.paniclock rides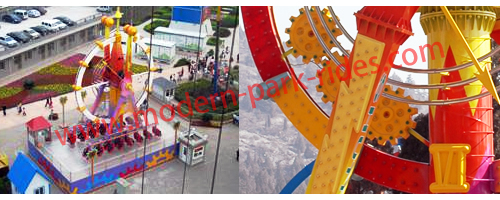 How the paniclock thrill rides works: the main motor (dual output shaft) via belt, gear reducer, will power transmitted to a large gear on rotating arm, the arm is rotated at a constant speed of rotation of the motor by controlling the tone to change the cockpit movement.
The paniclock thrill rides inverter is used, PLC programmable logic controller automation.