Products Catalog
Contact Us
Address:
NO.12,Business Outer Ring Road,Zhengdong New District,Zhengzhou, Henan,China
Tel/Fax:
+86-371-69191685
Phone/Whatsapp:
86-18638110225
E-mail:
sales@zz-modern.com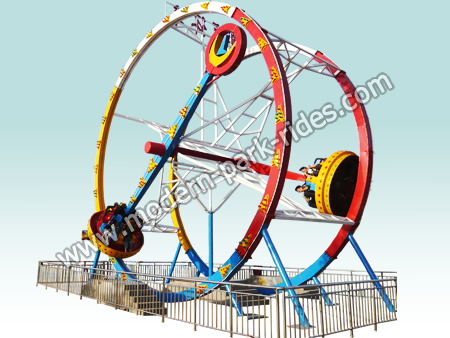 Ferris Ring Ride - FT08Z01
Rated load:12riders (can be customized)
Diameter:10m
Length:11m
Width:7m
Power:16kw
Voltage:380v
Color:can be made as you like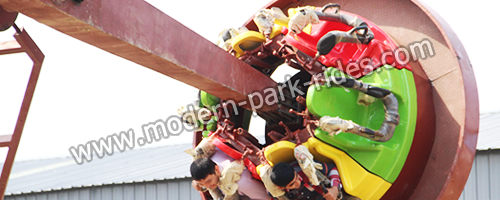 Ferris ring ride is a large-scale machinery play equipment, visitors can ride the trolley along the track round flip, thrills, popular among teenagers tourists.
Ferris ring ride track is round, there are two large rings, like a big clock on both sides, one side of a pointer, as the device startup, the pointer 360 ° swing, the effect is very exciting.
A group of two, each with two vehicles, the central axis of rotation of the supporting arm, the arm ends coaster and the counterweight respectively, by weight of 1 ton, coaster wheel and a circular orbit by the friction drive, the operating procedures is preset by a microprocessor programmed for automatic control circuit.