Products Catalog
Contact Us
Address:
NO.12,Business Outer Ring Road,Zhengdong New District,Zhengzhou, Henan,China
Tel/Fax:
+86-371-69191685
Phone/Whatsapp:
86-18638110225
E-mail:
sales@zz-modern.com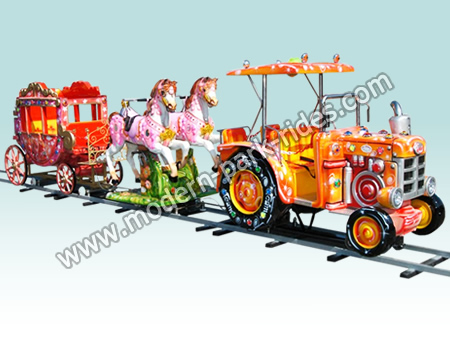 Horse Train Rides MDWH02
Voltage:220V/50HZ
Power:3Kw
Rated load:16riders
Minimum turning radius:4m
Motor:3pcs
Motor power:1Kw
Track length:50m
Color: can be made as you like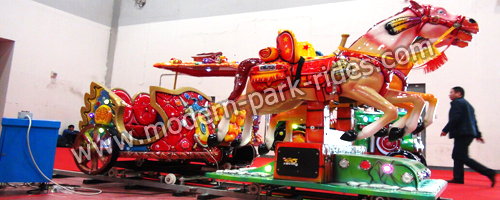 Horse Train Rides is a new product manufactured by Modern Amusement. With new design and bright color, the Horse Train Rides is very polular in both chidren and adults. Composed by the regular rail tracks, free replacement models according to demand from the electrical chassis with input current to the track for the train started.The horse train rides is suitable for parks, kindergartens, shopping malls and other specifications can be customized according to the size of the venue.