Products Catalog
Contact Us
Address:
NO.12,Business Outer Ring Road,Zhengdong New District,Zhengzhou, Henan,China
Tel/Fax:
+86-371-69191685
Phone/Whatsapp:
86-18638110225
E-mail:
sales@zz-modern.com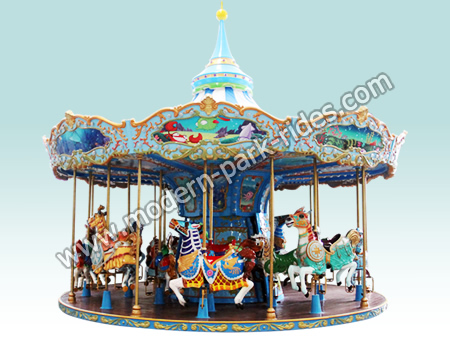 20 Seats New Carousel Ride - CS20W
Rated load:20 riders
Diameter: 7m
Speed of the plate: 1.9pm, available to adjust
Power supply: 380V/50HZ
Max. power: 3.5kw
Hight: 4.8m, can be lower to 3.5m when running indoor
Area: (With fence) diameter: 8.5m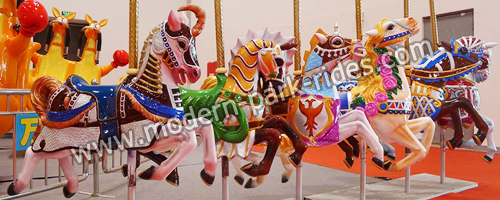 Modern carousel ride overall shape to safe, comfortable, nice-based. With music, lights. Night lights flashing, colorful. More people have a "full steam ahead" of feeling.
Our New Carousel ride particularly suitable for couples and families to play the game, it is a pleasure, parenting, communication in one of the rides. Make your business no age restrictions. This modern carousel ride fully demonstrated the romantic temperament and warm atmosphere, and help you to attract business to make your business more competitive!