Products Catalog
Contact Us
Address:
NO.12,Business Outer Ring Road,Zhengdong New District,Zhengzhou, Henan,China
Tel/Fax:
+86-371-69191685
Phone/Whatsapp:
86-18638110225
E-mail:
sales@zz-modern.com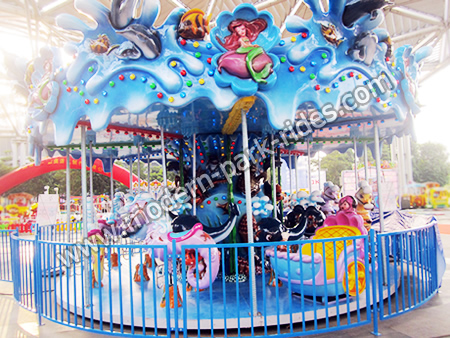 18 seats Ocean Animal Carousel Ride - CS18S1
Diameter: 7m
Area diameter: 8m
Height: 3.3m
Voltage: 220V/380v
Power: 3.7kw
Load: 18 riders
Ocean park merry go round ride has a magnificent appearance, beautifully ornate decorative connotations, majestic momentum, brilliant lighting and elegant styling, like a rotating crown. When the positive and negative direction of rotation of the upper and lower rotating disk, visitors ride on a colorful, different patterns of marine animals Pentium jumping, hooves brilliance, like being in Wonderland fairy tale-like Sea World, the moment the dream starts to infinity the sky flying.
carousel rides for sale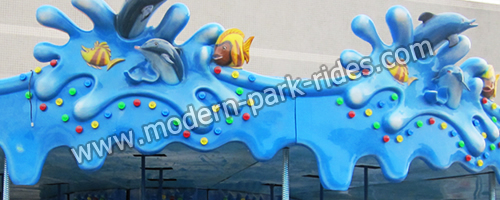 As night fell, the carousel horse ride gorgeous lanterns, neon dancers with the city, and the stars each other, lantern infiltration music and smile, it is a beautiful gallery originality. There are colorful coral San Asia add many new members of the World, "color", so dizzying, colorful dream to build undersea kingdom. Romantic Sea World, Happy Polar World, quiet world of coral, deep sea fantasy legend, full of adventure and joy legendary dinosaur Dinosaur World, romantic surprises ocean, all in the carnival amusement rides.