Products Catalog
Contact Us
Address:
NO.12,Business Outer Ring Road,Zhengdong New District,Zhengzhou, Henan,China
Tel/Fax:
+86-371-69191685
Phone/Whatsapp:
86-18638110225
E-mail:
sales@zz-modern.com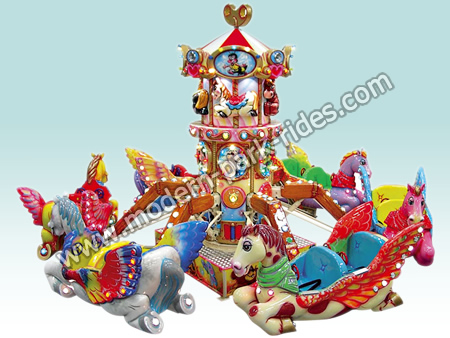 New design Kids Park Rides MDHP06
Rated load: 24riders
Diameter:6.2m
Voltage:380V/50HZ
Power:10.5Kw
Motor power:2.2Kw
Speed:1.95pm
Area:diameter 8m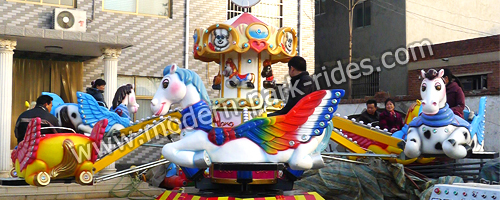 Flying Horse Jumping, Kids Park Ride is kind of new amusement park rides. New, beautiful shape is very attractive. the seat itself with the rotation. The machine is equipped with lights, night Colorful eye-catching.