Products Catalog
Contact Us
Address:
NO.12,Business Outer Ring Road,Zhengdong New District,Zhengzhou, Henan,China
Tel/Fax:
+86-371-69191685
Phone/Whatsapp:
86-18638110225
E-mail:
sales@zz-modern.com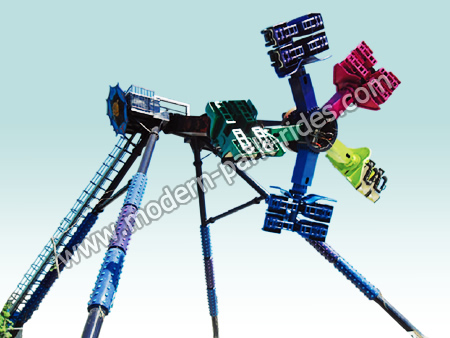 Giant Frisbee - MBP20GX

Swing Angle: 90-120 degree
Height: 12m
Area: 13m (diameter)
Number of cabin: 5cabin
Capacity: 4/cabin

Load: 20 riders
Power:100kw
Diameter of Turntable: 6m
Rotate speed:1.3m/s
Color:can be made as your like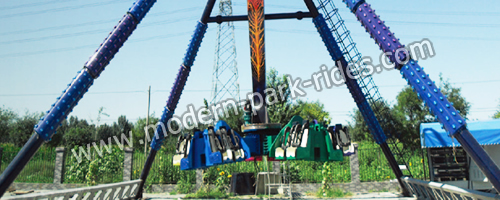 The giant frisbee ride is modelling beautiful, scientific structure, overpowering momentum. Tourists a ride in high speed rotary pendulum swings on reciprocating, is waiting, thrilling; Tourists often can't help send out with laughter, greatly improving the playground happy atmosphere, make many visitors to linger, don't want to leave. Overall the pendulum swinging, joint hammer body rotation 360 °. The highest 90 ° Angle run! And at the same time rotation!