Products Catalog
Contact Us
Address:
NO.12,Business Outer Ring Road,Zhengdong New District,Zhengzhou, Henan,China
Tel/Fax:
+86-371-69191685
Phone/Whatsapp:
86-18638110225
E-mail:
sales@zz-modern.com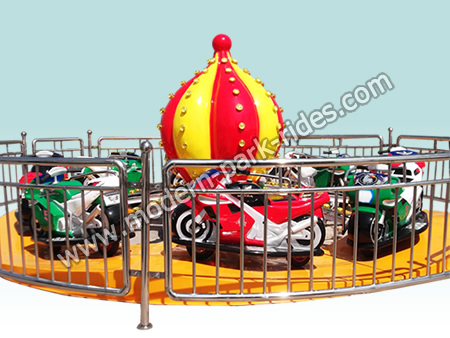 Moto Racing Rides MRC08W
Cabin: 8pcs
Rated load:8(with 8 child)riders
Power: 2kw
Voltage:220V/50HZ
Diameter:4.8m
Height:2.2m
Motor power:1.2Kw
Speed:1.8pm
Area: diameter 5.5m
Application: Amusement park, fairground, mall. Square, plaza, outdoor playground, etc.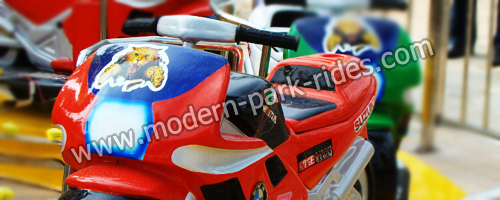 The Moto Racing Park Rides is one of the hottest amusement equipments in parks. It is attractive in cool appearance and vivid in color. It is welcomed by young people.
Classical type of family rides in amusement parks, fun fairs or other recreational places. More suitable for whole family members to ride and spend happy time together.
There are 6 motors holding 12 children. It is absolutely thrill for kids.(Attractive Amusement Kiddie Ride)
The overall FRP adopts automotive paint, beautiful and durable.