Products Catalog
Contact Us
Address:
NO.12,Business Outer Ring Road,Zhengdong New District,Zhengzhou, Henan,China
Tel/Fax:
+86-371-69191685
Phone/Whatsapp:
86-18638110225
E-mail:
sales@zz-modern.com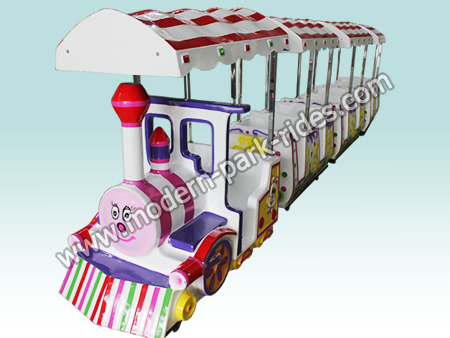 Kids Indoor Train Rides KTTY04
Size:1000LxH220cm
Rated load:14riders
Power:2kw
Voltage:220/380V
Weight:1000kg
Material:reinforced plastics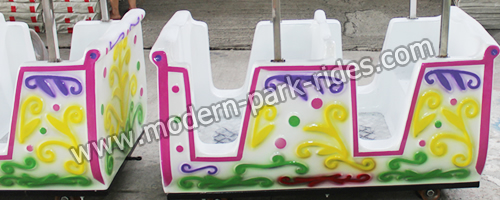 Modern amusement,always adhere to the quality of survival, innovation and business development purposes, has developed
into a design, development, production and sales of professional children's play equipment manufacturers.
The kids train suitable for amusement parks, kindergartens, gardens, villas, parks, shopping malls, supermarkets, Food
City and other children's activities.
According to the customer's different requirement and the size of the venues to tailor, and can provide customers with
indoor and outdoor amusement park, park overall planning, professional theme decorates a design, installation and
maintenance of one-stop service.
After many years of technical innovation, the company has successfully developed a series of set design is unique,
modelling is novel, you'll know the advantages of large, medium and small park amusement equipment.