Products Catalog
Contact Us
Address:
NO.12,Business Outer Ring Road,Zhengdong New District,Zhengzhou, Henan,China
Tel/Fax:
+86-371-69191685
Phone/Whatsapp:
86-18638110225
E-mail:
sales@zz-modern.com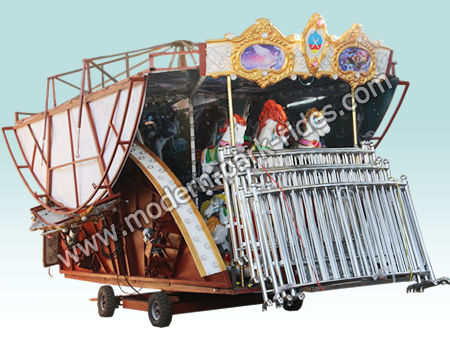 16 Seats Animal Carousel with Trailer- CS16Z16
Height:3m
Rate load:16riders
Voltage:380V
Power:3kw
Diameter: 6m

Area:diameter 7m
2013 new stype kids park rides,welcome to enquiry.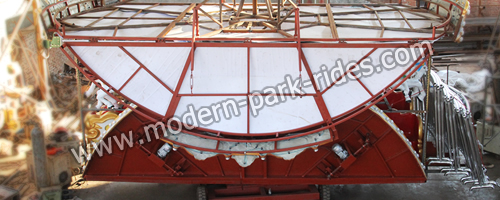 The animal carousel, novel appearance, color, colorful, very fond of the young friends amusement ride. The animal carousel turntable uniform rotation after startup, different patterns of animal shapes seat along with the ups and downs, so that those who produce pleasure horse Swagger, across battlefields feel. This animal carousel is suitable for kids park rides playgrounds, Children's Palace, Life Plaza, the community, who after intensive mobile sites. The product is made of glass fiber reinforced materials, with environmental, safety, corrosion resistance, good stability, can be customized according to site conditions.