Products Catalog
Contact Us
Address:
NO.12,Business Outer Ring Road,Zhengdong New District,Zhengzhou, Henan,China
Tel/Fax:
+86-371-69191685
Phone/Whatsapp:
86-18638110225
E-mail:
sales@zz-modern.com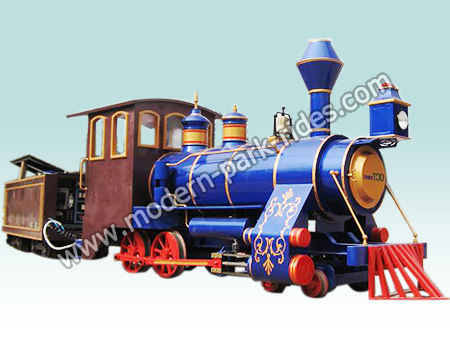 54 seats Diesel Track Train Rides - TRD01
Dynamic type:Diesel engine
Locomotive haulage power:8.8kw
Flat or straight equilibrium speed:10km
Rail Varicose radius:30m
Rail slope acuities Less than:1%
The length of the train:30m
Passengers:54people
Can add another coaches,and the coach can be made as your like,our train is customized type.
Color can be made as your like.
If you need we can provide the rails and signal lights.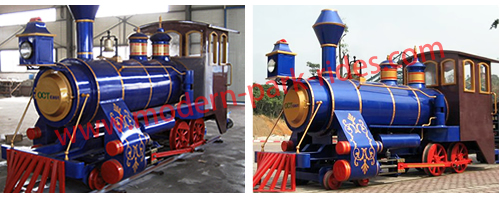 Modern amusement train rides have track train,trackless train,electric train,disel train,petrol train and steam train.We can provide track and sleepers,signal lights ect. ancillary facility. Modern amusement train rides comply with EU IV and EU V standard.With CE and ISO certificates.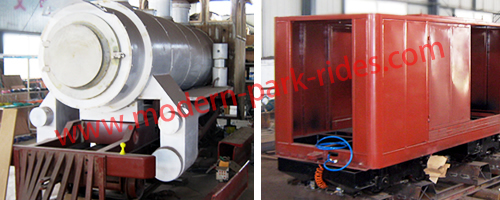 Modern amusement train rides alignment options
Refer to the Ministry of Coal and Forest Industry Council narrow-gauge line specification at different load and speed, appropriate to reduce the standard.
Height of the outer rail super 15mm, decreasing length of 5m, decreasing rate of less than 3 ‰.
Curve length greater than car length I = 267 / R, less than car length when i = 4.6Σa / L
With wooden pillow and matching fasteners, the specific configuration 1600 / KM.